Winter Recess - February 20-25th 2017
A Message From the Principal......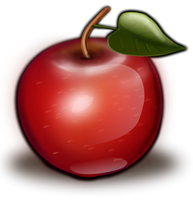 Dear Roosevelt Families,
I hope this letter finds you in good spirits and great health. I would like to take this opportunity to introduce myself as the newly appointed Principal of Roosevelt High School and to discuss my goals and expectations for our learning community. My name is Brodrick Spencer and I am excited about the phenomenal opportunities we have as a community to achieve greatness. I have 24 years of educational experience, which includes 7 years as a high school Social Studies teacher, coach and school leader. I have 16 years of administrative experience which includes 8 years as a High School Assistant Principal and 8 years as a Middle School Principal. I had the pleasure of spending 6 of those years as a High School Assistant Principal and Middle School Principal here in Roosevelt Union Free School District. During my time in leadership in this school district, we achieved great accomplishments in our school and community. I received my Bachelors of Arts Degree from the University of California at Santa Barbara in Law and Society and I received my Masters Degree from Howard University in Secondary Education, Curriculum and Instruction.
I have a commitment to this community to maintain and enhance our quality programs and to help bring in world class opportunities for the children. This will be achieved by collaborative work between the students, faculty, staff, administration, community and families. I am confident that our ability to work together coupled with high expectations will be the cornerstone of our success. I am an advocate for all children and I resoundingly believe that they all can be successful, productive citizens. We will have a safe school that emphasizes the importance of college and career readiness, while putting all of our children in a position to graduate on time with a post graduation career plan of action. Your active support is critical to the success of our learning community. I also look forward to developing opportunities that will help our community with their professional growth.
I look forward to developing positive relationships with each of you. A calendar of events with community forum meetings for the high school will soon follow. I encourage you to participate in these events as they will provide wonderful opportunities for collaboration and involvement.
In closing I look forward to us working together to achieve greatness for our children and community. We must look beyond the stars and be ready to move mountains when setting and striving for our goals.
Yours In Education,
Principal